Vogelbescherming Nederland (BirdLife Netherlands) is promoting 2014 as the Year of the Starling.  Here's one of their promotional posters.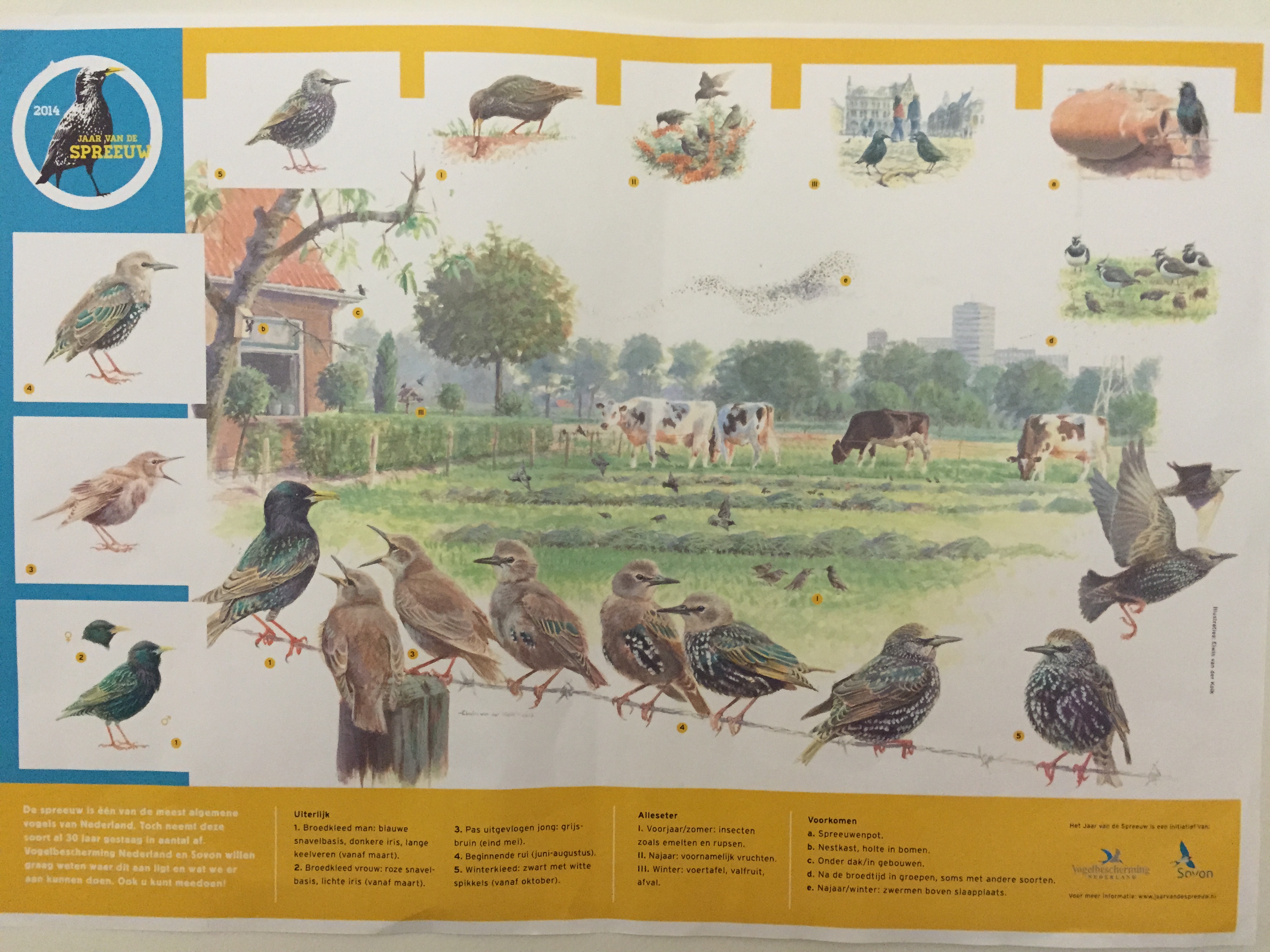 Starlings are urban exploiters, nesting in cities and foraging widely in a agricultural fields. They have declined by over 50% in many parts of Europe.
From 1984 to 2012, the breeding population in the Netherlands decreased by an average of 4% per year. As a result, there currently less than 40% of the population of the mid-eighties . The downward trend has slowed in the last decade, but still exceeds 2% per year.
Agricultural intensification has limited formerly abundant foods, and now they are faced with additional food losses caused by the neonicotinoid pesticides that are wiping out bees.
While not a species of conservation concern in North America, in their native Europe this vulnerable common bird bears watching and protecting.