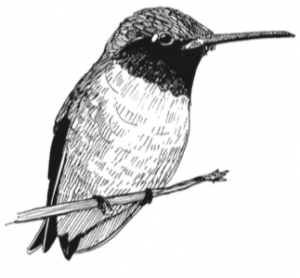 No matter where you live, there are cool birds that need your help to better thrive in your yard.  Even the smallest balcony or urban yard can provide important habitat for birds looking for food, shelter, water, or shelter.
Birds to Help are those species that need extra help to thrive near people. They may be relatively common, but they still need our help to remain common around our homes and in our neighborhoods.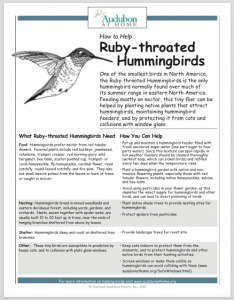 Homeowners can choose a few Birds to Help found in their part of the country and depending on whether they have a small downtown or urban yard, standard suburban yard, or a more rural property. Neighborhood groups promoting a few locally important Birds to Help in their community, can improve local habitats, engage new audiences in helping birds, and make a significant impact on their quality of life.
For each Bird to Help, the National Audubon Society (funded by the U.S.D.A. Natural Resources Conservation Service) has created a one page easily printable fact sheet with what the bird needs and how you can provide for those needs in your yard or property.  These fact sheets are no longer available on the Audubon at Home website, so here they are for your enjoyment!
Click on a bird name to get its .pdf  Bird to Help fact sheet.
Birds to Help
For more information on how to help birds in each type of residential or commercial landscape, see the posts on Urban Birds to Help, Suburban Birds to Help, and Rural Birds to Help.